Written by Zieman
Wednesday, 03 August 2005
Dissecting Siti Nurhaliza's career
Siti Nurhaliza's popularity was subject to critical scrutiny at a Universiti Sains Malaysia forum recently. ZIEMAN sat through the dissection of a diva's career.
It is rare to find academic forums discussing pop culture issues (fame, image, chart longevity, etc) in this country.
However, such a forum was held recently at the Dewan Budaya, Universiti Sains Malaysia (USM) in Penang. It turned out to be an unforgettable affair since the case study was none other than Malaysian pop darling Siti Nurhaliza Tarudin.
The School of Management of USM felt the research on the young diva was timely as Siti is the most popular artiste about. She has bagged no less than 105 music awards to date, marking her entry into the Malaysia Book of Records.
Business-minded Siti Nurhaliza launched her CTea tea drink in the market a few years back.
In Penang, the special forum was held in conjunction with the school's 15th anniversary celebration. The objective of the forum titled Strategic Positioning & Branding of A Diva: A Case Study of Siti Nurhaliza, was to identify the critical success factors and the role of product branding in enhancing or maintaining a singer's popularity.
For more than two hours, four speakers – Prof Datuk Daing Nasir Ibrahim (Dean, School of Management), associate Professor Dr Fauziah Taib, consultant/former marketing manager Shahidan Shafie and researcher/consultant/lecturer Dr Ellisha Nasruddin – discussed the subject at length.
"Our music industry is a less studied industry and it has undergone tremendous changes and transformation in the past few decades. As such, the view on a singing career has also changed. (It is) unlike those days where there was a strong negative stigma associated with this career," said Daing.
He added: "Most of the singers (then) ventured into the business for the sake of satisfying personal ambitions or for the glamorous life. Few approached the issue from the business stand point and very few seriously addressed the issue of maintaining popularity from a strategic business perspective."
According to Fauziah, the potential returns of the music industry is huge but the competition is rather fierce. From her findings, Siti is still the top singer in Malaysia with a wide and strong fan base. She has released more than 20 albums where three of them sold more than 250,000 copies.
Siti's popularity increased after she was picked as ambassador for Samsung, Maxis Hotlink, Maybelline, TMnet, Pepsi and others. Also as a "product," Siti Nurhaliza Production (SNP) has aligned a winning strategy.
"Siti has the right package of 'Talent, Look & Image.' Her typical 'Malay Girl' image, which is clean, polite, charming and down-to-earth, goes down well with the majority of the Malaysian audience." She went on to explain that SNP has managed to position the Siti Nurhaliza "brand" when they launched 3D Siti, a successful TV show and CTea, a tea product.
Fauziah also came up with a SWOT (Strength, Weaknesses, Opportunity and Threats) analysis to identify the areas for improvements. To gain international recognition, she said that the brand "Siti" must start going international.
"Siti should look for a potential English-speaking singer to duet with, like Celine Dion for example, and also translate her popular tunes into English. At the same time, working with a popular songwriter/composer to produce English songs that meet the international target audiences is also recommended."
Other strategies, she proposed, included appointing an international agent to create a link with a worldwide audience.
Speaker Shahidan went on to elaborate the theory of "Product Life Cycle."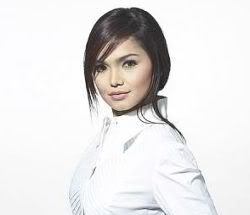 "Products have a limited life. Profits rise and fall at different stages of the product life cycle and require different strategies in each stage," he said.
"All brands have their day. The brand Siti Nurhaliza has a finite life because based on our research, we discovered that the average 'life' of an artiste is 20 years."
Siti Nurhaliza went through a two-year introduction period following her win in RTM's Hiburan Minggu Ini show in 1995. The Siti brand began to experience growth when the singer's first three albums captured a total sale of more than 250,000 units – a measure of acceptance amongst her target audience.
Her popularity, according to Dr Ellisha's finding, continued to rise as shown by the number of albums released after 1997. This boosted her image, expanded her target audiences and eventually reached a broad demographic.
All speakers concurred that Siti (who held a concert at the Royal Albert Hall in London in April) has passed two growth stages, "Growth 1" from 1997 to 2000 while the second growth pattern from 2001 to 2004.
Siti Nurhaliza the brand is currently at its mid-point, which means the brand, has about 10 more years before it drifts into decline. Launching an international effort will avoid this popularity expiry factor.
Shahidan concluded the Siti Nurhaliza brand needed to distance itself further from the emerging threats of new talent from popular programmes and competitions like Akademi Fantasia, Mentor and Malaysian Idol.
The young diva herself was the last to take to stage at the forum. She also received the Young Entrepreneurial Artist Achievement award from USM.
"I have always wanted to be in university but never thought I would find my way here in this manner. Thank you for the sincere comments mentioned in the forum," said Siti who also gave an entertaining performance later in the evening.
The Star